Introduction to Weaving
[closed]

[終了]

People who are touching upon weaving for the first time learn the general foundations of weaving over 5 days. Through making samples, gain an understanding of the mechanism of a basic floor loom, and learn about the structures of plain weave, twill weave, and more.

Prerequisite Skills: none

・Japanese people who would like to study weaving terms in English are welcome to join. The class will be held in English only. Conversational-level English proficiency is required.
・今後テキスタイルで国際交流をしたい方や、英語で織りを学びたい日本の方も参加できます。授業はすべて英語なので日常会話に困らない程度の英語レベルが必要です。

Category: Workshops in English
| | |
| --- | --- |
| Date | Nov. 8 - Nov. 12 2021 |
| Time | 9:00 〜 16:00 |
| Tuition Fee | ¥60,500 (¥55,000 without tax, materials fee included) |
| Capacity | 6 students |
| Application Deadline | 9:00 (JST) Oct. 8 2021 |
| Language | English |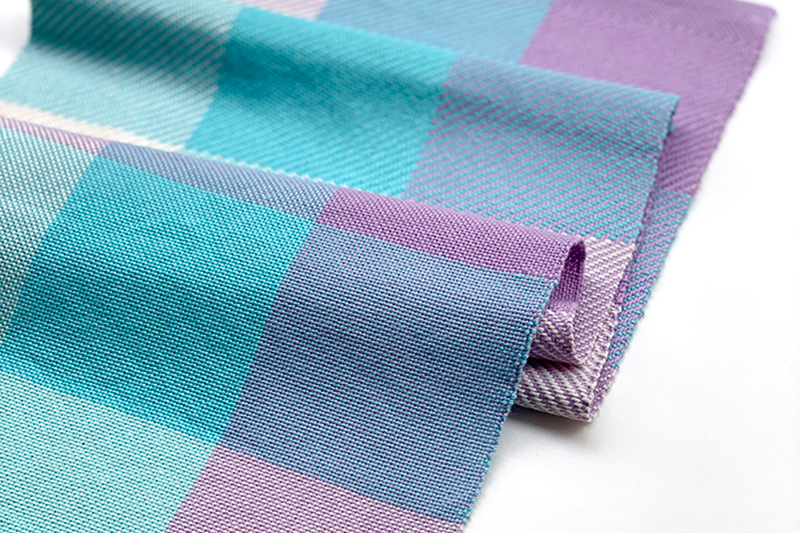 | | |
| --- | --- |
| Day 1 | Warping / Setting up the loom |
| Day 2 | Setting up the loom |
| Day 3 | Weaving |
| Day 4 | Weaving |
| Day 5 | Weaving / finishing |
Things to Bring:
Indoor shoes (slippers or shoes)
Note taking materials
Pencil or mechanical pencil with HB lead, and eraser
Scissors for cutting yarn and paper
Metric measuring tape (can be purchased at KTS for approx. 400 yen)
Calculator (or calculator app on phone)
Instructor : EMMA OMOTE
After graduating with a BA in Fine Arts (Painting) from Kyoto Seika University, Emma Omote completed the 2 year course at Kawashima Textile School, majoring in Kimono. She continues to weave Kimono and has taught students from Japan and overseas at Kawashima Textile School since 2009.
-Interview with International Students Course Teacher Emma Omote
-A Look Into Our Classes 2 "Design Exercise I"
-Interview on Garland Magazine Loop: "The Kawashima Textile School ✿ Ancient kasuri is alive in Japan"