Natural Dyeing
[cancelled]

[終了]

Dye yarn samples, a tenugui (hand towel), and a furoshiki (wrapping cloth)
using Benibana (safflower) and Ai (indigo), the two main dye materials of Japan, and local plant material.

-Please note that this workshop is only open to people living in Japan.
-This workshop will be held in English via an interpreter.

Category: Workshops in English
| | |
| --- | --- |
| Date | Feb. 24 - Feb. 26 2022 |
| Time | 9:00 〜 16:00 |
| Tuition Fee | ¥41,800 (¥38,000 without tax, materials fee included) |
| Capacity | 4-6 students |
| Application Deadline | 9:00 (JST) Jan. 14 2022 |
| Language | English |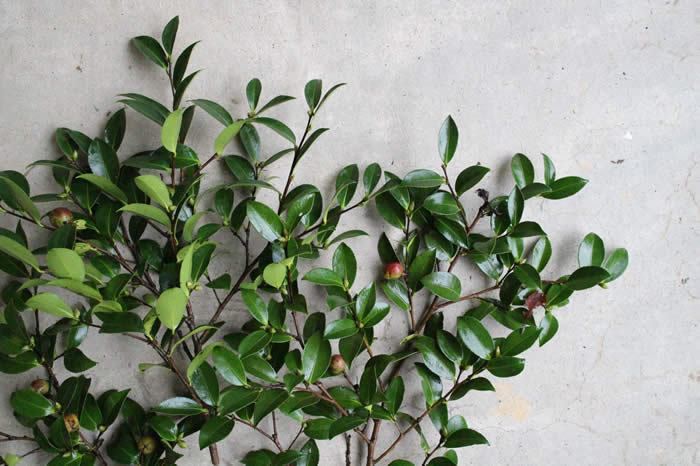 Day 1
Dye wool yarn using plant material which we will gather from around the school, and three mordants (alum, copper, and iron).
Day 2
Dye silk yarn using dried plant material (commercially available) and three mordants.
Benibana dyeing: dye silk yarn and a linen furoshiki.
Day 3
Indigo dyeing: dye cotton yarn and a cotton tenugui using shibori and/or itajime techniques.
Things to Bring:
Indoor shoes (slippers or shoes)
Note taking materials
Pencil or mechanical pencil with HB lead, and eraser
Scissors for cutting yarn and paper
–
Apron
Cotton gloves (gunte)
Pruning shears (optional)
Clothes you can get stained (we will gather plants for dyeing)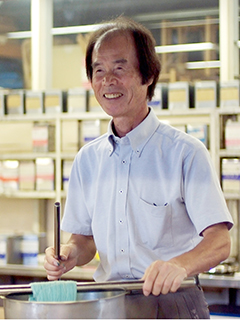 Instructor : MASARU HORI
Masaru Hori has worked on restoration of fabrics from Fujinoki Kofun (late 6th Century burial mound), and on fabrics etc. for the New Imperial Palace and Akasaka State Guesthouse at Kawashima Selkon Textiles. He has been teaching dyeing at Kawashima Textile School from 1996.
-Interview with Dyeing Teacher Masaru Hori (2020)